Project Description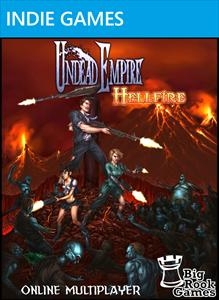 2/13/2013
BigRookGames
Shooter
FEATURES
Offline players 1 – 4
Offline co-op 2 – 4
Dolby Digital
ONLINE FEATURES
Online multiplayer 2 – 4
Online co-op 2 – 4
UNDEAD EMPIRE: HELLFIRE
The invasion has returned, and you won't survive on your own! Hellfire is the followup to the top rated and first online multiplayer zombie shooter. 4 players can join to blast away at a seemingly unending swarm of zombies, with new weapons, turrets, and much more.
This co-op action survival-horror shooter also includes a robust story mode, a brutal survival mode, and online scoreboards!
How long can you survive?
TOP 20 RATED XBOX LIVE INDIE GAME